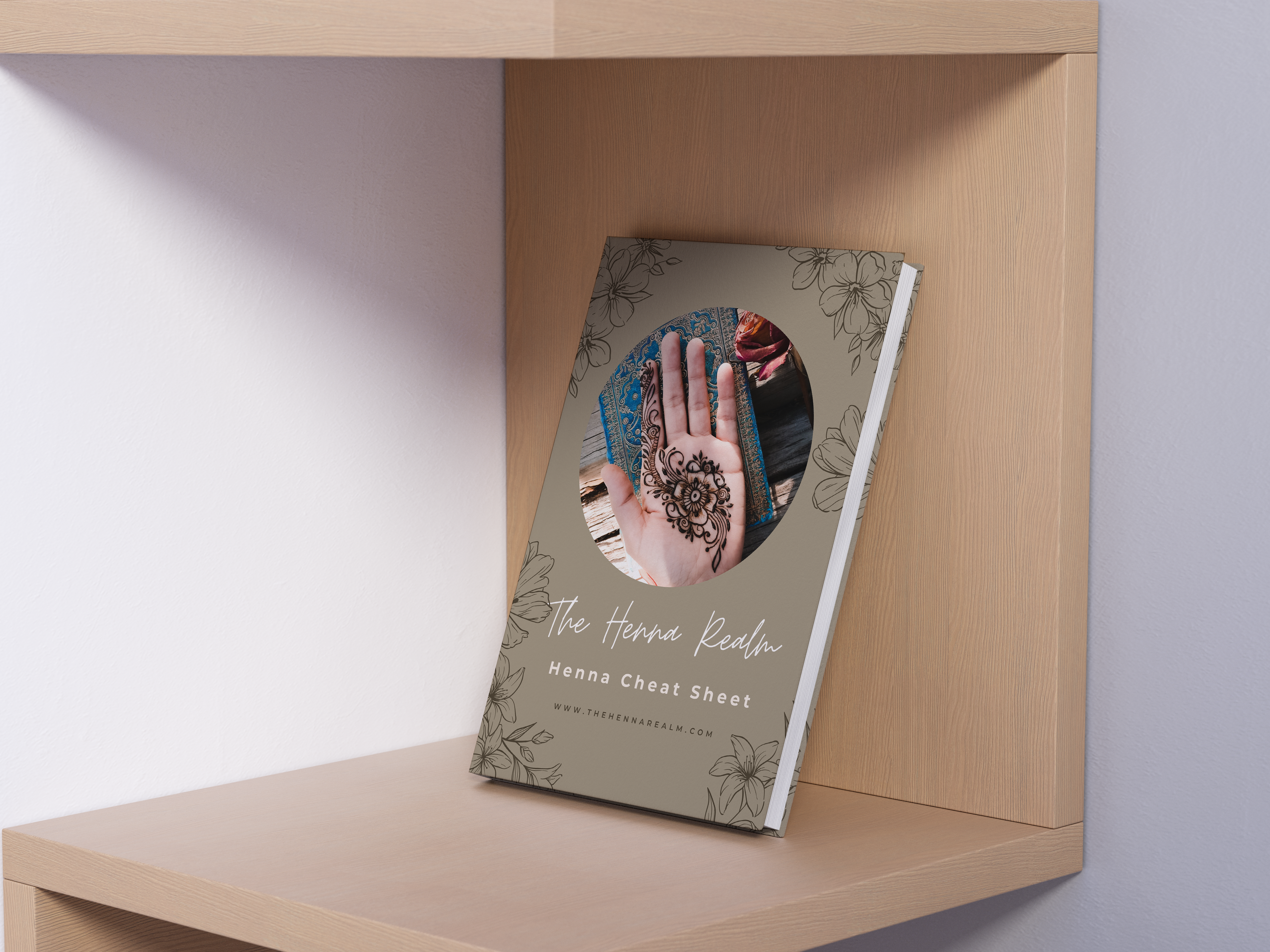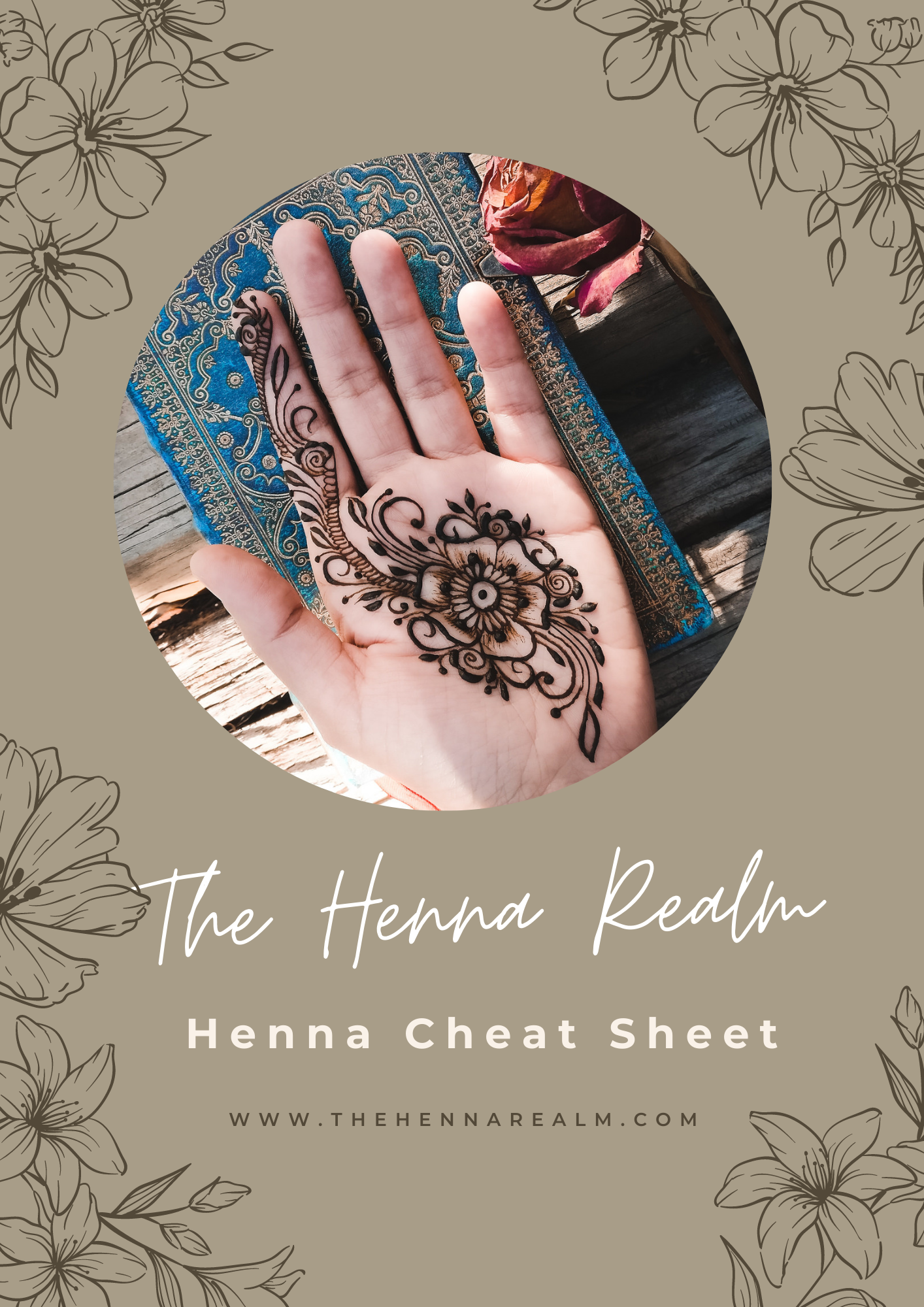 Get your hands on our Cheat Sheet to your inbox in a click!
 
This pdf has the basic elements EVERY henna artist or hobbyist needs to excel in their henna craft.
 
You can also call it a Practice Sheet or a Worksheet.
 
It comes with all instructions.
It also comes with a done-for-you design and a blank hand for practice.
 
All you need to print it out and start practising right away!