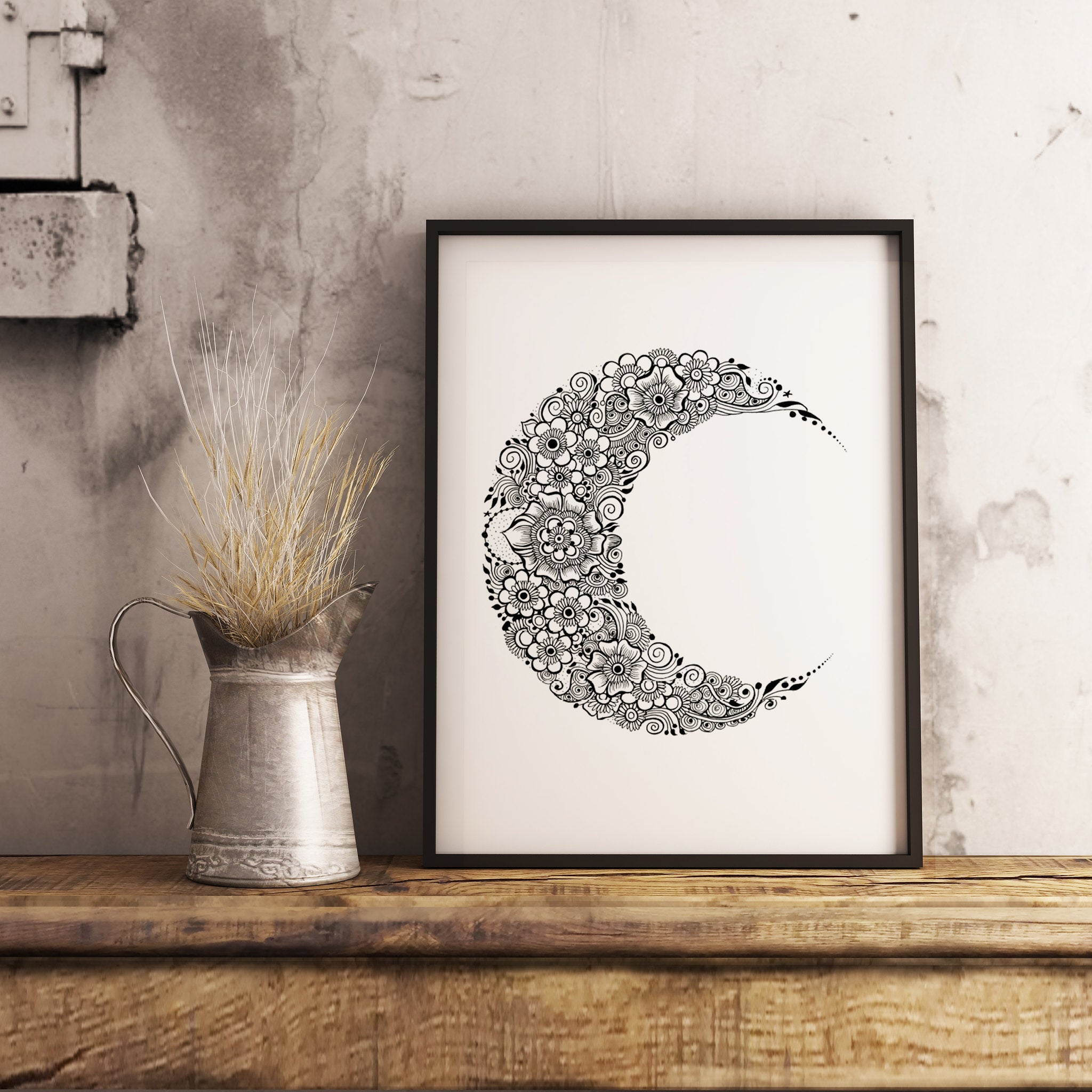 Get this A4 printable digital artwork on your desktop in a click !
You can print and frame it yourself on paper or cardstock of your choice. 
Excellent DIY idea with kids while cutting down on shipping cost.
 
This design is an Instant A4 size DIGITAL DOWNLOAD.
High resolution PDF with NO watermarks in digitals for a perfect finish.
We recommend printing on cardstock or matte paper of 200gsm or thicker to frame.
 
_____________________
ABOUT THE DESIGN
 
Scheherazade was inspired by the legendary Persian princess of the Arabian Nights.
 
This crescent is an explosion of Arabic and middle eastern henna-style designed as a contemporary art. The crescent is also an Islamic iconography after Persia was conquered by the Muslims. Besides, the waxing crescent (new moon) in Islam indicates the beginning of a new month in the Islamic calendar, thus celebrating Ramadan & Eid.
The artwork was handmade and drawn by the artist at The Henna Realm. Each design made takes hours and sometimes days to get inspired and completed.
 
It can be an excellent Ramadan, Eid-ul-fitr or Eid-ul-Adha Gift to feel the spirit of the month.
 
_________________
INTENDED USE:
Non-editable and for personal use only.All artwork by The Henna Realm is subject to copyright, and any reproduction or reselling of this work is against the law
(This cool mockup is from Positvtplus Studio).